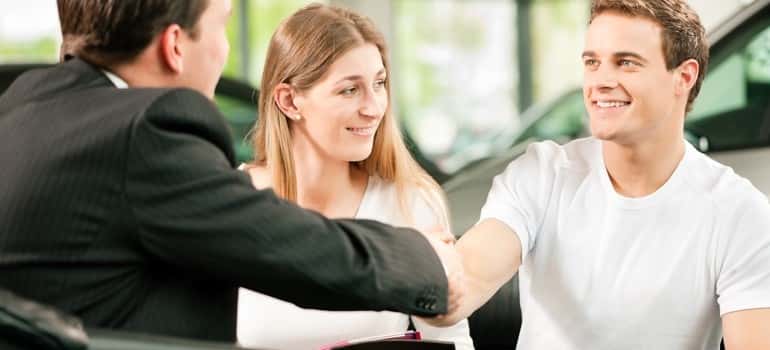 You Can Find Quality Used Cars Near Edmonton at Knight Dodge
If you know where to look for used cars around Edmonton, you can find a great vehicle from a recent model year for a price that is much less than the original sticker cost. Knight Dodge, an Edmonton-area Dodge dealership, is your destination for the kinds of used cars you are looking for. Visit our dealership in Swift Current, SK the next time you are in the area, and expect to find a used car you love at a price you can't believe.
We Have a Massive Inventory
Our inventory of used cars is huge, and it's not just Dodge vehicles. Visit us to find great cars, trucks, vans, and SUVs from a variety of major automakers. The stock of used cars at our Edmonton-area dealership is always changing, but we make sure there is lots of variety, and all of our vehicles are in great shape. If you are looking for a used car and want to have options, choose to work with us.
We Have Certified Pre-Owned Vehicles
Certified pre-owned vehicles are essentially the best used cars out there. They must undergo an extensive inspection conducted by a professional mechanic in order to receive certification. That means automotive experts have confirmed that these cars have lots of miles left to drive. Purchasing one also comes with a host of incentives, warranty coverage, and other perks, depending on what you buy. If you are looking to get more for less, go with a certified pre-owned vehicle.
We Have an Exceptional Staff
Our sales staff has one goal and one goal only: to put you in the vehicle that is right for you. You don't have to worry about gimmicks, games, or high-pressure sales techniques when you work with Knight Dodge. Our outstanding sales staff is here to answer your questions, help you with financing, and match you up with one of our great used cars. Work with us for a better kind of used car-buying experience.
Make Knight Dodge Your Destination
Our dealership is located at 208 Cheadle St. W. in Swift Current, SK. If you are headed to Southern Saskatchewan from Edmonton, our used cars are certainly worth a look! Contact us to let us know that you are coming by, and we will be sure to have things ready for you when you get here.