How to Check Your Transmission Fluid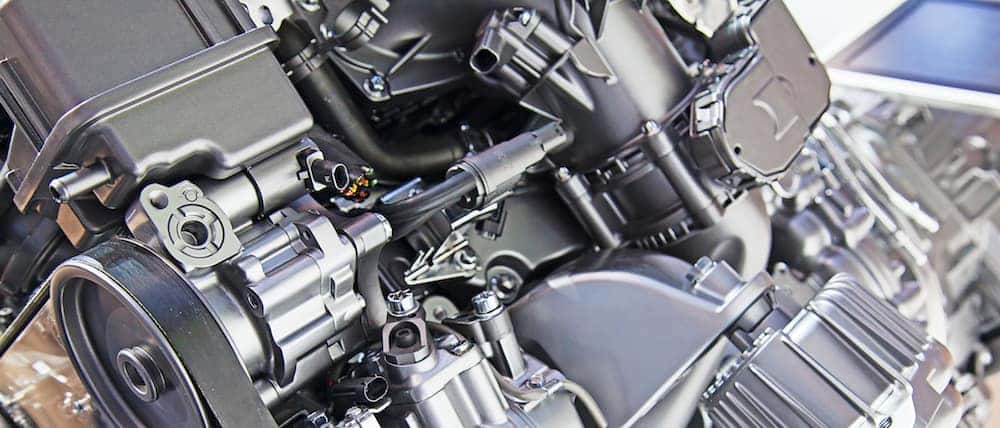 Car owners should know how to check their transmission fluid on a regular basis to prevent maintenance issues.  If you're running into any problems, contact Knight Dodge, and we'll make sure your vehicle has the correct amount of transmission fluid. We strive to offer quality service to our customers in the Maple Creek area, and we'll make sure your vehicle is running in top shape!
Checking Fluid Levels
Need to check your transmission fluid levels yourself? All you need to do is follow these simple steps:
Turn the car on. You need to warm up the engine in order to check the level.
Locate the transmission fluid dipstick. Review your owner's manual if needed. If your vehicle is front-wheel drive vehicles, it's located to the right of the oil dipstick.
Remove the dipstick and touch the fluid, moving it around between your thumb and forefinger. The fluid should be almost clear, with a slight pink hue. If you notice that it looks dirty or gives off a burnt smell, bring your vehicle to our service center for a replacement.
Use a rag to wipe off the dipstick, then put it back into the vehicle
Pull it out again and check the fluid level. If it's under the "Full" marking, you will need to add more.
Use a funnel to bring the fluid level up to full. Make sure you're not overfilling it!
How Often Do You Check Your Transmission Fluid?
It's recommended to have the main fluid levels of your vehicle checked monthly. This includes the transmission fluid, engine oil, and power steering fluid. Check your owner's manual for details on the specific maintenance schedule, or ask a maintenance professional if you are still unsure.
Transmission Fluid Basics
Did you know that your transmission is one of the most complex parts of your vehicle? Before checking your transmission fluid, read through these tips:
Not all transmission fluid is the same. There are different types of recent models, manual transmissions, and automatic transmissions. Refer to your owner's manual on the recommended type of transmission fluid.
Checking the fluid on a manual transmission typically requires a jack to access a plug located under the car. For most drivers, it's recommended to visit our service center near Kindersley, since we have the tools needed.
If you notice that your vehicle is hesitating before shifting gears, it could be due to low transmission fluid. It could also be a sign of more serious problems. Check the fluid first, but you may need to schedule a service appointment to have it inspected.
Replace your transmission fluid every 50,000 to 100,000 miles. The amount will depend on your driving habits, type of transmission, and other factors. Check your owner's manual for a more specific replacement interval.
Learn More About Checking Your Transmission Fluid at Knight Dodge
No matter what service issue you come across — from tire issues to alternator problems — we're here to help with any questions or concerns you have about vehicle maintenance. Contact our service center or visit our Rosetown area showroom at your convenience!