How to Take the Doors off Your Jeep Wrangler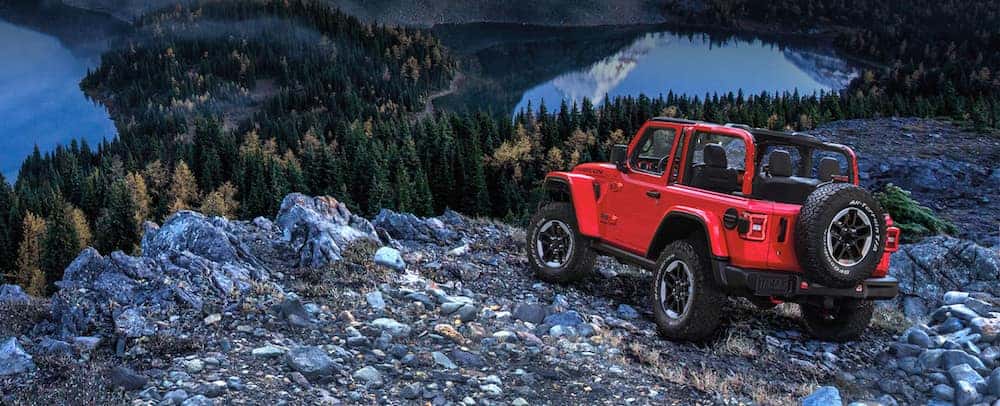 The Wrangler was built for adventure. Maple Creek drivers who are looking for a strong, durable, configurable vehicle need the Jeep Wrangler. This model includes features such as removable parts for a more convenient driving experience. Learn how you can remove the Jeep Wrangler doors with our guide and start your adventure today!
Contact Us More About the Wrangler
How to Remove the Doors on a Jeep
The first step to removing the doors on a Wrangler is to lower the windows so the glass is protected. Then you're ready to start removing the doors. Here's what you have to do:
Disconnect the power cables by removing the footwell under the dashboard, which will come off by removing the clip that holds it closed.
Gently remove the door straps by lifting them off the hooks.
Remove the bolt from the door hinges and move the door up and pull away gently.
Once done, you can cruise Rosetown doorless. To make sure the doors are protected when off of the model, store them someplace dry to avoid damage. And keep in mind that using lube on the door hinges before replacing them will help you slide the doors off the next time you decide to remove them.
Why Take off the Doors?
There are quite a few reasons drivers choose to remove the doors of a Wrangler, but the main reason is for a full nature immersion. Most outdoor enthusiasts prefer the breeze to come from all around when taking the path less traveled and removing the doors can provide just that. Learn how to take a top off a Jeep and you can further lighten the weight of your model, which can assist in the overall fuel consumption.
Learn More at Knight Dodge
At Knight Dodge, we can help you find the best restaurants downtown or help you find the right Jeep special for the model you're looking at. No matter whether you're looking to take apart Jeep doors or you want to learn what else the new Jeep Wrangler has to offer you and your off-roading adventures, contact us at Knight Dodge. We can't wait to get you into the Jeep you've been looking for.