Where to Go Bowling in Regina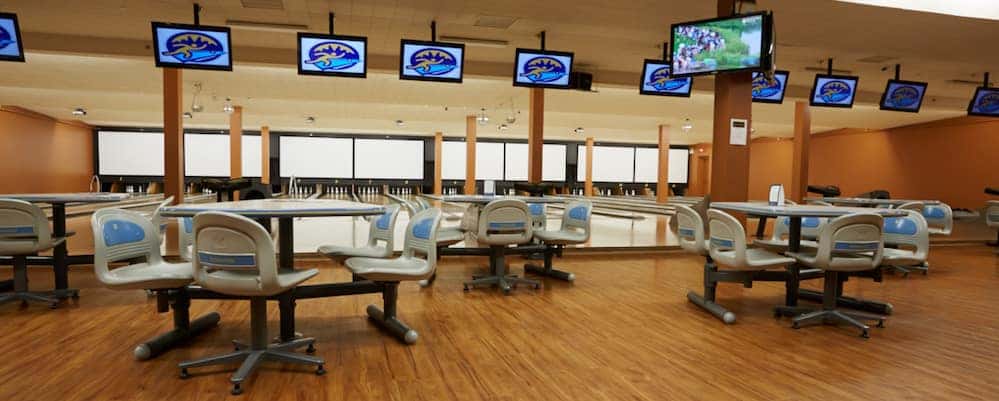 Looking for things to do in Regina? How about going bowling? With a variety of bowling alleys in the area, you can easily find a spot close to your location that will provide plenty of fun for the whole family. Here are the different places where you and your family and friends can go bowling in the Regina area.
Golden Mile Entertainment
After visiting your favorite Maple Creek restaurant, why not head to Golden Mile Entertainment? They specialize in unique types of bowling, so you can enjoy anything from glow in the dark bowling to bumper bowling to 5-pin bowling. Plus, they even allow you to host birthday parties and other events, and they offer food on site too for a full-circle experience.
Bolorama Lanes
Bolarama Lanes is dedicated to all things bowling. Not only do they offer public bowling experiences, but you can even join a bowling league at the facility or host a party or event. Located in the Rosemont neighborhood of Regina, Bolorama Lanes is the perfect spot for your weekend or weekday activity.
Nortown Lanes
Nortown Lanes is another favorite in the Swift Current area. They offer public bowling, youth bowling, and even league bowling, so those of all ages and experience levels can have fun when visiting. You can also host parties here, so you can make an event out of your next birthday party.
Glencairn Bolodrome
Glencairn Bolodrome is a comfortable and casual bowling alley that provides you with all the bowling excitement you could handle. They offer public bowling, league bowling, youth bowling, and even parties and events. They also offer plenty of specials to keep these activities affordable, so be sure to check their website often for the latest news and updates.
Regina Lawn Bowling Club
While they don't offer your traditional bowling, Regina Lawn Bowling Club lets anyone eight and older up try their hand at lawn bowling. This game is similar to bowling but done outside on a yard instead of indoors on a lane. If you're looking for something to do when the Moose Jaw weather is nice, then head to Regina Lawn Bowling Club and try something new.
Get to Know Your Community
When it comes to finding things to do in the Regina area, Knight Dodge is a great resource. Whether you're in search of the best downtown Saskatoon restaurants or best bowling facilities in Regina, we are happy to help! If you need any further information, don't hesitate to reach out.